Our staff looks after the well-being of your physical plant. They are vigorous and very observant and are quick to detect and mitigate immediate risk. Any potential danger is identified and reported to the client so that he can take the necessary measures.
Our staff is specially trained to perform a proper and rigorous metal detection, while respecting a level of fluidity at the entrances. In addition, we make sure that the detection is in accordance with your security policies.
Crowd Control / Pre-Stage
Fence deployment strategy, proper positioning and dictating instructions to customers are part of our team's know-how. Tactical decision making and quick actions are part of the essential qualities of our supervision team.
Our reception staff is either courteous, polite and professional or festive, vibrant, and helps you create the right atmosphere for the experience you want for your guests.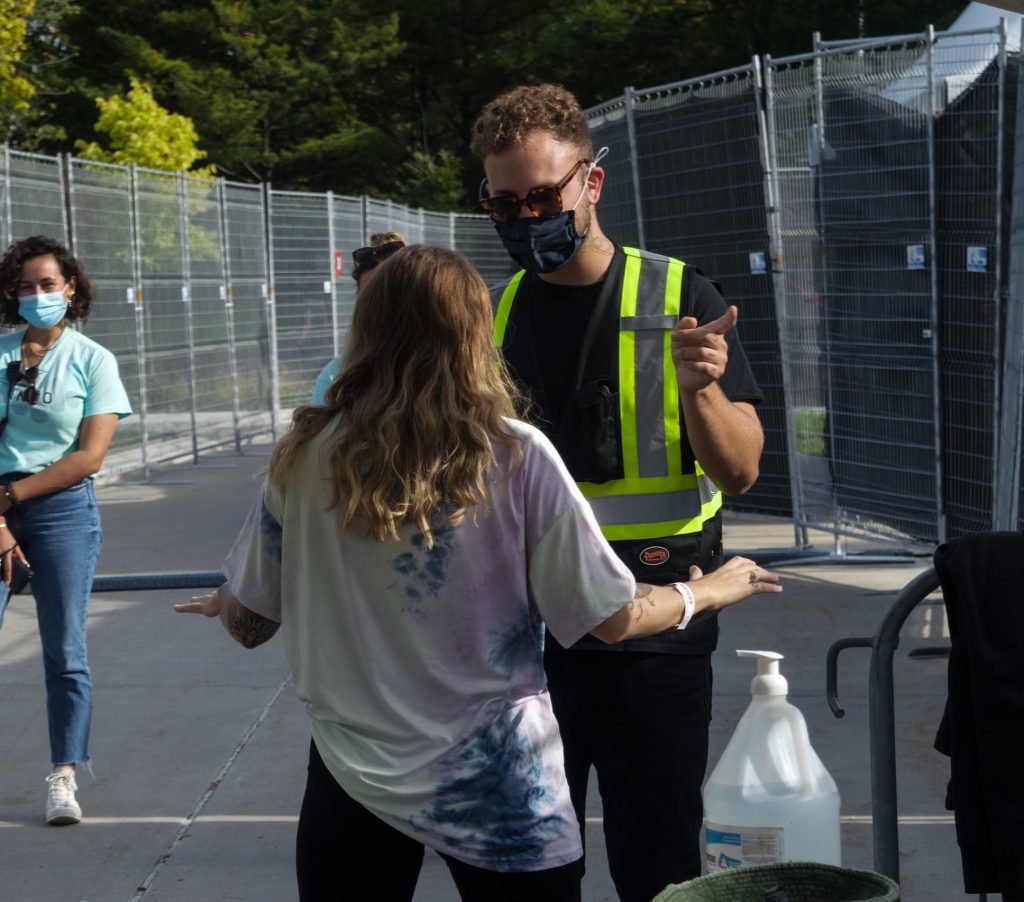 Instructions and guidance
---
Whether it's on your site, or throughout Montreal, we have the staff to take your VIP clients to the best places in town. Our expertise is not only in events, but also in knowledge of the city's tourist activities.
We take your event to heart and make sure that our staff has identified the key elements to disseminate to clients and visitors.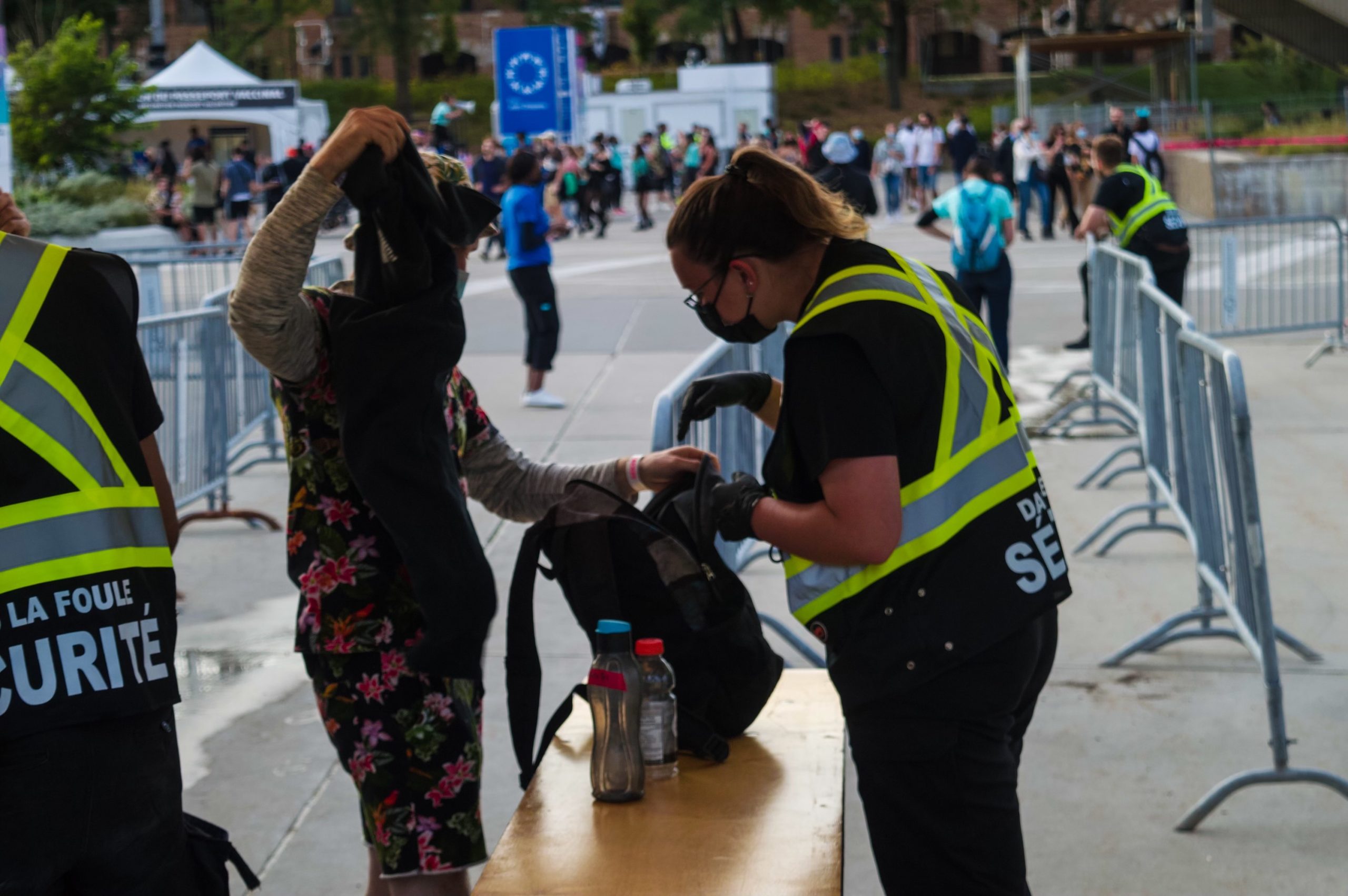 Searches of festival-goers
Along with metal detection, bag searches can be done with front desk personnel. We train our team on your security policy and ensure that it is adhered to without compromising your customers' experience.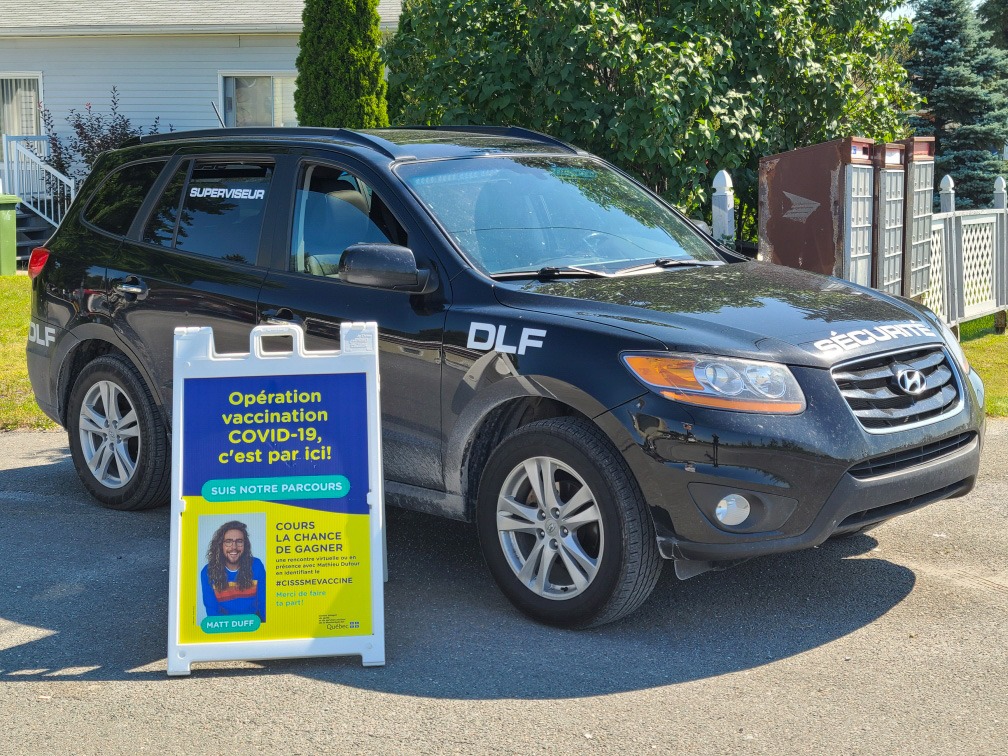 Our management team will accompany you throughout the entire process of your event. Very active during the planning stage, we make sure that we meet your needs, both operational and budgetary while advising you of alternatives that could fit your reality. We are at your disposal 24/7 to respond to any emergency. In addition, we are close to our field team and collect their feedback. This is done in order to provide you with a post mortem report to improve your processes in subsequent editions.